© Website Design by Tamara & James Watmuff.
Why Alegayter?
We build custom sails to suit your individual style, your boat specifications and of course your budget.
Our professional sailmakers are also experienced sailors and are only too happy to advise on sail cloth selection, battens and hardware.
Our sails are computer designed and plotted & cut on an XY-axis plotter which ensures a precise shape.
Features
Velcro leech line control to avoid damage to the mast
Odyssey UV Protection on leech and foot
Cross-cut, tri-radial or cross-radial panel layouts
Double-sided tape used on all seams and sewn with triple-stitch zig-zag
Rutgerson clew eyelet and Spectra webbing
Dacron usually used for durability and longevity (higher grades are available)
Durable sail bag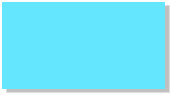 1212 Old Port Road
Royal Park SA 5014
Phone
(08) 8241 0880
Mobile 0418892145