© Website Design by Tamara & James Watmuff.
Symmetrical or Asymmetrical?
Alegayter symmetrical spinnakers are ideal for the weekend sailor or serious racer.
Asymmetrical spinnakers - also known as Gennaker or MPS, is a spinnaker with a luff that is longer than the leech, which means you don't need a spinnaker pole.
Asymmetrical spinnakers are more commonly preferred for cruising boats as they are easier to use and when combined with a spinnaker sock, it can be used in single or short-handed conditions.
This is the smallest asymmetrical spinnaker allowed by the IMS rule. This is a high performance sail built out of high modulus materials.
Webbed stainless steel rings in corners to allow for easy attachment
Contender nylons and silicone coated nylon to prevent water absorption
Double sided tape is used on all seams and sewn with triple-stitch zig-zag
Cross-radial or tri-radial panel layout
Sail graphics (optional extra)

Our sails are computer designed, plotted and cut on an XY-axis plotter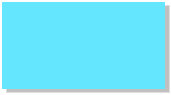 1212 Old Port Road
Royal Park SA 5014
Phone
(08) 8241 0880
Mobile 0418892145