Class Rules
© Website Design by Tamara & James Watmuff.
Why Alegayter?
We are dedicated to designing and building precision sails to get you sailing FASTER. And we have winning records in a number of classes to prove it.
Our sailmakers are sailors themselves and are experts in their field, making sure every sail is of the highest standard.
Our sails are computer designed and plotted & cut on an XY-axis plotter which ensures precise dimensions and shape.
Arrow
Arafura Cadet
Elliot 780
Fireball
Heron
Holdfast Trainer
International 14
International Cadet
J24
Mosquito
National E
Pacers
Paper Tiger
TS16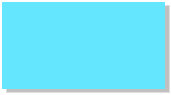 1212 Old Port Road
Royal Park SA 5014
Phone
(08) 8241 0880
Mobile 0418892145